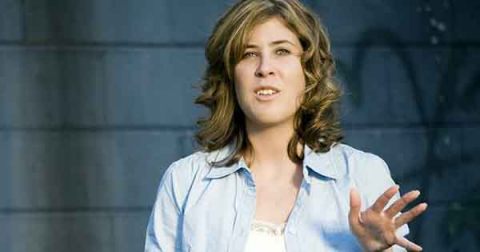 More and more workers across Canada - including CUPE members - are being hit by the devastating changes to Employment Insurance introduced by the Harper Conservative government. The labour movement must increase the pressure on the Harper government by showing the real impact of these new rules.
That is why CUPE is now working with the Canadian Labour Congress (CLC) to broaden the movement against EI reform from sea to sea to sea.
"To stop the EI changes, we need to tell the stories of the real impact of these changes on people. These real-life stories from all over Canada will strengthen our case against the new Employment Insurance regulations," said CUPE National President Paul Moist.
CUPE members working for school boards, municipalities, universities and colleges, and in trades will be affected by the reform, since Employment Insurance has become a fact of life for many workers as temporary and contract employment has grown.
"Were your EI benefits denied? Were you forced to accept lower paying job away from your community? Is the new EI appeal process unfair? We want to learn all about it," explained Moist.
If you are having trouble with EI, please send your stories to eiwatch@cupe.ca. You can send your whole story, or just let us know how to contact you.
To ensure the success of this operation, presidents of CUPE locals have been asked to encourage their members who are negatively impacted by the EI changes to contact eiwatch@cupe.ca.
"We may not be able to see all the effects of the reform on seasonal workers until the end of their seasonal employment and the weeks following that, but we must act now to reach our members," suggested Moist.
CUPE members' stories will be compiled and all the information will help convince Canadians and the government that these changes are unfair for workers across Canada.
The Conservatives are trying to depict the seasonal workers as rural fraudsters and the communities' protests as a union-only phenomenon, but the reality is that Harper's EI reform will have direct impact on local economies and families all across the country. These changes will have an effect on workers across all sectors, not just those with seasonal jobs in forestry, farming and the fisheries. The long term impact will put downward pressure on all workers wages.
"Canadians must be aware of the full extent of the impact on workers. Together, we will force the Harper government to scrap its EI reform that makes the system less fair, more difficult to receive benefits and drives down wages. With your help, we will succeed in creating a better EI system that is responsive to the needs of Canadian workers. It's a question of respect, dignity and solidarity for all Canadian workers," concluded Moist.
---
Learn more on the impact of EI changes: