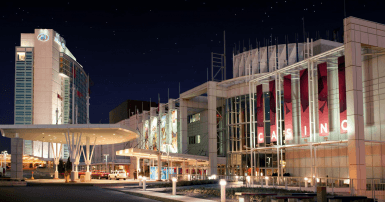 CUPE 3892, which represents 300 employees at the Lac Leamy Casino, is the second CUPE local to announce the ratification of a tentative agreement with Loto-Québec.
The members voted 96 per cent in favour of the agreement at a video conference meeting last Friday evening.
The contract calls for wage increase of 2 per cent for 2020, 3 per cent for 2021 and 2022 respectively, 2.5 per cent for 2023 and 2 per cent for 2024.  In addition, a new hourly premium of $1 was negotiated for staff receiving tips who work weekends. The other employees will be paid a premium of $2.50.
"Given the current circumstances which saw the casino temporarily close due to the COVID-19 pandemic, we believe that the wage increases our members obtained are quite good," said CUPE 3892 president, Richard Crête.
CUPE representative Guy Gosselin added that "some premiums had to be substantially increased to reflect the current labour market."
With the ratification of this second agreement, the atmosphere at the Lac Leamy Casino continues to get better.  Not too long ago, the three CUPE unions had been given mandates calling for pressure tactics up to and including an unlimited general strike.