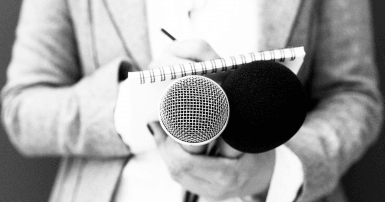 On the day before another demonstration to denounce health measures - to be held in Quebec City this weekend - and given the ever-worrisome presence of convoy protesters in Ottawa, CUPE Quebec is demanding that the leaders of all political parties both provincially and federally condemn verbal and physical violence directed at teams of journalists.
"Whether journalists, cameramen or technicians, all have personal accounts of assaults they've never experienced before. While in cars, teams of journalists have been perilously cut off. Workers in the media must be accompanied by bodyguards to cover the news.  This isn't normal and must stop immediately," declared Patrick Gloutney, president of CUPE Quebec.
Gloutney is demanding that governments shoulder their responsibilities to put an end to the systemic hindrance of journalists' work. These unfortunate and risky situations are new to our society. Ending them quickly must be a priority.
"Information is one of the pillars of a free and democratic society. It is inconceivable that those involved in providing us with this information on a daily basis are being harassed, assaulted, cursed at and especially being prevented from doing their work safely," said Carl Beaudoin, president of the Syndicat des employé(e)s de TVA.
"Journalism and our democracy must be protected. Our politicians must say loud and clear that there's zero tolerance for anything that runs counter to this," said Patrick Gloutney.