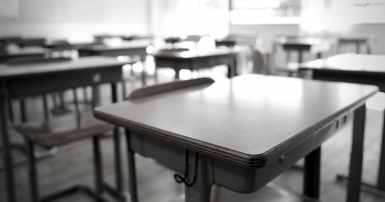 Last week, the workers delivering critical programs for children through the Algoma Public Health unit bid farewell to their beloved clients and their families after being laid off following provincial funding cuts.
For 30 years, CUPE 1528 members served the community through APH's infant and child development program, and the preschool speech and language service.
However, due to the provincial government's cuts to public health units, Algoma decided to divest from these programs, and issued layoff notices to 10 workers.
Cheryl Palazzi, president of CUPE 1528, pointed out that in the Ford government's short-sighted quest to find cost savings, they were hurting workers as well as their clients. 
Imagine losing the speech pathologist who has been working with your special needs child for several months and is closely monitoring their progress, she said.
"Workers in these jobs form bonds with the children and the families they serve and become closely attuned to their needs. Severing those relationships is a disservice to the children and their families," she said.
The infant and child development programs previously delivered by Algoma Public Health have now been contracted out by the Ministry of Children, Community and Social Services to Thrive, where non-unionized staff earn $10 to $14 less per hour.
Some workers previously employed by Algoma Public Health were in the position of applying for their own jobs for reduced compensation.
"This is highly skillful, meaningful work that is being undermined and devalued because of funding cuts," said Palazzi. "Our current provincial government seems to think only in terms of dollars and cents, ignoring the human impact of their actions."