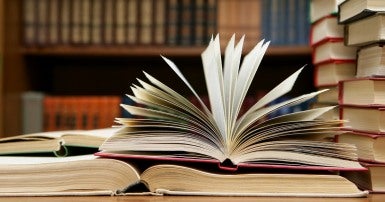 Members of CUPE 1904 representing Yorkton library workers, are deeply dismayed about Mayor Hippsley's recent comments about the rationale for the sale of the library, and the startling news that the library may face closures during the transition period.
"City Council is making decisions without considering the valuable insights and expertise of the library. We have serious concerns about the impact on community access to essential library services," said Savannah Komaike-Petkau, A/president of CUPE 1904. "It is clear that city council has very limited knowledge of the vital role our library plays in the community, and instead of working directly with library professionals they are leaving us in the dark and fumbling through the entire process as a result."
The Yorkton branch of the Parkland Regional Library is responsible for 30 percent of circulation for the whole region. Library programming includes space for counselling, legal clinics, children's activities, assistance for seniors and newcomers, and so much more.  
"Any closure of the facility will have a devastating impact on patrons. It is disheartening that the building was sold without any thought of the needs of the library. It is even more disheartening to know we might be closing our doors due to the tight timeline of the sale and associated transition," added Komaike-Petkau.
CUPE is also concerned about the mayor's comments suggesting concerns about drug use and loitering around the library as a rationale for the sale.
"Libraries across the country are facing similar challenges and effective strategies have been implemented to address these issues while preserving the integrity and purpose of these vital community institutions," said Judy Henley, president of CUPE Saskatchewan and a Melville resident. "It is essential to recognize that selling the library building in response to these challenges is a short-sighted approach that fails to address the root causes of the issues at hand."
CUPE is calling for immediate and meaningful consultation with library workers and the union.
"By working together, we can find innovative solutions that uphold the library's mission, support the dedicated workers, and ensure a vibrant and inclusive community space that remains a source of pride for Yorkton and area residents," concluded Henley.
CUPE represents approximately 650 public library workers across the province who work in three municipal library systems and five regional library systems: Regina, Saskatoon, Lakeland (North Battleford area); Palliser (Moose Jaw area); Parkland (Yorkton area); Southeast (Weyburn area); Wapiti (Central Saskatchewan) and John M. Cuelenaere (Prince Albert).