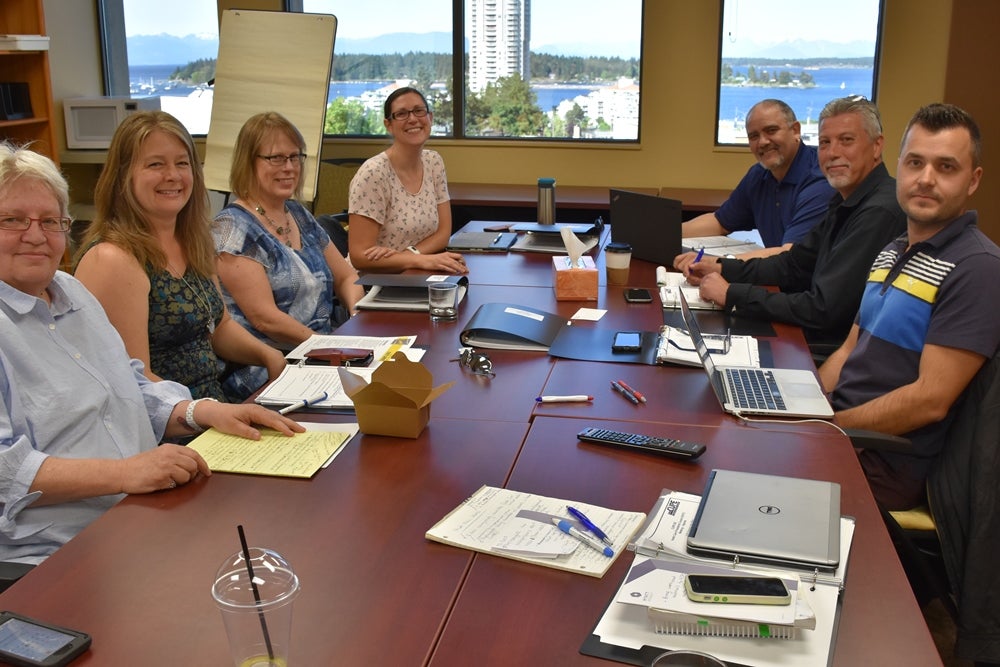 The critical issue of how to address workload in CUPE's community health and health science professionals sectors was prominent on the agenda at a recent meeting of the union's Health Care Presidents Council (HCPC).
At CUPE's area office in Nanaimo on May 11, health care presidents from Victoria, mid-Island and Metro Vancouver met to discuss ongoing business, including a review of the council's protocol agreement, trustee vacancies, and how to improve member access to the sector's Enhanced Disability Management Plan advocate. They also reviewed a strategic plan for bargaining in the sector, which begins this week.
But workload was foremost on the agenda, with discussion focused on next steps after a strong member response to a workload survey conducted by CUPE Research. Survey results revealing chronic understaffing, unpaid overtime and systemic burnout across the sector led to a series of meetings with members and local union officers that began with worksite visits and culminated with highly attended workload strategy sessions on April 30 and May 2.
"If we are encouraging members to put in for overtime—and we are—then we need to develop a tracking system for this," said CUPE 1978's Lindsay Fumalle, the Local's chair for the Vancouver Island Health Authority.
"Shop stewards have already requested a tracking system, so we need to gather the right stats and have a user-friendly tool not only to track overtime hours but cases where overtime is denied."
The HCPC meeting also featured an update on a member awareness campaign with CUPE National, including member videos and a revamped CUPE Health website, to be rolled out shortly.