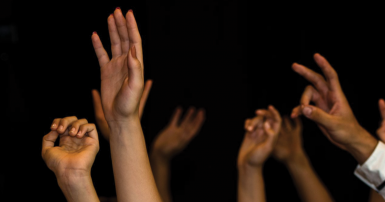 Everything points out to a major labour dispute between the City of Victoriaville and its employees, represented by CUPE.
Last night, at a general meeting, the union representing 200 inside, outside, and professional workers received an 88% mandate from its members to initiate pressure tactics up to and including a strike.
The union believes that the employer's decision to reject most of the union's demands, by proposing the status quo and the salary offer considered unreasonable, is insulting and unacceptable.
"The city has the nerve to repeal the one small clause that protects our jobs from being contracting out. That is unacceptable!" says Mario Jean, CUPE representative.
The union deplores the employer's refusal to review the job classification language that was implemented more than 25 years ago, which causes inequities among employees.
In the short term, no solution to the conflict seems to be in sight. The city has cancelled all of the upcoming bargaining dates, a gesture that the union describes as disrespectful towards employees.
CUPE will launch a major advertising campaign in Victoriaville over the next few weeks to inform residents about the issues involved in negotiations. The contract for municipal employees in Victoriaville expired on December 31, 2021.