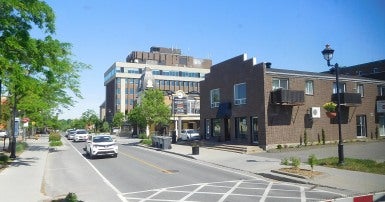 The union representing outside workers in Drummondville were shocked to learn of the upcoming reinstatement of a public works foreman who had been cited for harassment, incivility and discrimination.
In October 2022, more than 25 outside workers complained of the unacceptable behaviours by the person in question, who had been placed on leave with pay from March to July 2023, during which time the employer conducted two separate investigations into the matter. In addition, he was suspended without pay for 20 work days last July 10.
At a labour relations meeting last August 23, the union learned that he would be reinstated to his position of authority over the outside workers sometime around next October 2.
"We made it quite clear in our discussions with the employer that reinstating this person to a position of authority over outside workers would be totally unacceptable. In some cases, someone can be given a last chance, but in this case, we're talking about a general pattern of behaviour that took place on an ongoing basis over the last fifteen or so years," explained CUPE union representative Alain Savignac.
"Given the extensiveness of this case, it is neither normal nor acceptable for this person to be reinstated. We can't understand why the City mishandled this case. They must now explain themselves and rectify the situation. After all, they do have a policy against discrimination, harassment and incivility. It's got to mean something," he added.
CUPE 5223 represents more than 190 outside workers in Drummondville.