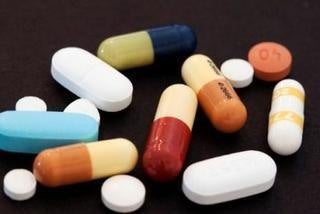 Adopting best practices in the interest of equity and public finances
On November 6, the Union des consommateurs launched a new report (Les Impacts Économiques de l'instauration d'un Régime Public et Universel) that favours a universal drug plan for Quebec, featuring a number of leading speakers. The study was funded by CUPE-Quebec and the event was sponsored by Dr. Jean Rochon, public health physician and former minister of health.
Economists, politicians, insurance and pharmaceutical companies, unions and community groups are among the stakeholders that took part and share information on this compelling issue. The day was hosted by emergency physician and medical columnist Alain Vadeboncoeur.
"The time has come to ask not whether a universal public drug plan is relevant but rather simply when it needs to be implemented," states Dr. Rochon.
The Union des consommateurs took advantage of the day to mark the fifth anniversary of the launch of its campaign in support of a universal public drug plan.
"We want to send a message to the political class," explains Élisabeth Gibeau, analyst with the Union des consommateurs. "It's time to take action to regain control over drug costs in Quebec. The evidence is clear: a universal plan could put hundreds of millions of dollars back into the government coffers."
Outcomes of the research:
Savings under a universal public drug plan: research presented by Dr. Marc-André Gagnon, assistant professor with Carleton University's School of Public Policy and Administration
Economic and tax impact of expanding coverage under the public drug plan: research presented by Pierre-Guy Sylvestre, economist with

CUPE

-Quebec, and Yves Richelle, economist and

CEO

of Daméco

Equity issues under the current plan: presentations by Mélanie Rioux and Isabelle Chicoine, budget counsellors, and Claude Longpré-Poirier, attorney and coordinator of the VIH INFO DROITS service at COCQ-SIDA.
Background facts 
Canada is the second-most expensive country in the world after Switzerland when it comes to drug costs. Canadians pay 30% more than in other OECD countries on average.
Canada's provinces, including Quebec, are alone among all developed countries with a public health system in not having a 100% public drug plan.
Annual drug costs per person (prescribed and over-the-counter combined): Quebec = $1063; British Columbia = $736; Canada = $947; New Zealand = $340.
In Quebec, 43% of people rely on the government plan for their drug purchases. The remaining 57% have private group plan coverage. Result: reduced negotiating power for the government with pharmaceutical companies.
In New Zealand, which has a universal public drug plan, a popular cholesterol drug costs $0.19 per pill… The same pill costs $0.63 in Quebec (three times as much).

Photo : Flickr Laura Gilmore.