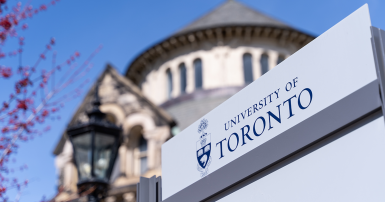 Contract academic workers at the University of Toronto (U of T) have given their bargaining team an 85% mandate in favour of strike action, strongly backing up workers' demands for greater job security that will bring benefits to students as well as workers.  
Contract instructors and assistants (also known as sessional lecturers and sessional instructional assistants), writing instructors, and music professionals at U of T are members of CUPE 3902 Unit 3; their numbers at the university sit around 1,100 for the fall term. These workers deliver a large proportion of undergraduate teaching yet continue to work under highly precarious conditions; many have spent decades teaching at U of T.  
"There is next to no job security for the average Unit 3 member, whose work is fundamental to the education of U of T's students," said Amy Conwell, president of CUPE 3902. "The university relies on instructors' skills, knowledge, and dedication but exploits the precariousness of their job situation. 
"It's a situation that affects students as well as instructors, but the university doesn't want to acknowledge the impact of precarious work on student learning." 
Tom Laughlin, a member of Unit 3's bargaining team, confirms Conwell's assertions: "Instructors aren't guaranteed adequate office space, so we must sometimes hold meetings with students in stairwells. And most Unit 3 members must re-apply for their jobs every term, even after years of teaching." 
Laughlin went on to provide a stark example of the tension between research and advancement for U of T instructors: "To advance, instructors must actively produce and publish research. But under existing conditions, we do it without institutional support – no resources, dedicated time, or additional pay." 
Since 2020, the minimum per-course stipend for sessional lecturers with six or more years' experience is $16-17,000; faculty members teaching the same course would earn thousands of dollars more. Moreover, sessional lecturers don't get paid separately for course creation and end up doing a lot of unpaid work. 
"We want to use bargaining as a forum for discussing the issue of precarious jobs at U of T, as well as the effects they have on workers and students. Long-term job security for the people teaching many of U of T's undergraduate courses will improve the quality of education for students," said Laughlin.
The local has requested the assistance of a conciliator from Ontario's Ministry of Labour, in an effort to narrow the focus of negotiations with the university. The collective agreement between CUPE and the university expired August 31, 2021.
"Our members have delivered a strong message with their strike vote," said Conwell. "The university should take it as a measure of how deeply the issue of job security is felt among them, and how determined they are to make change for the better."