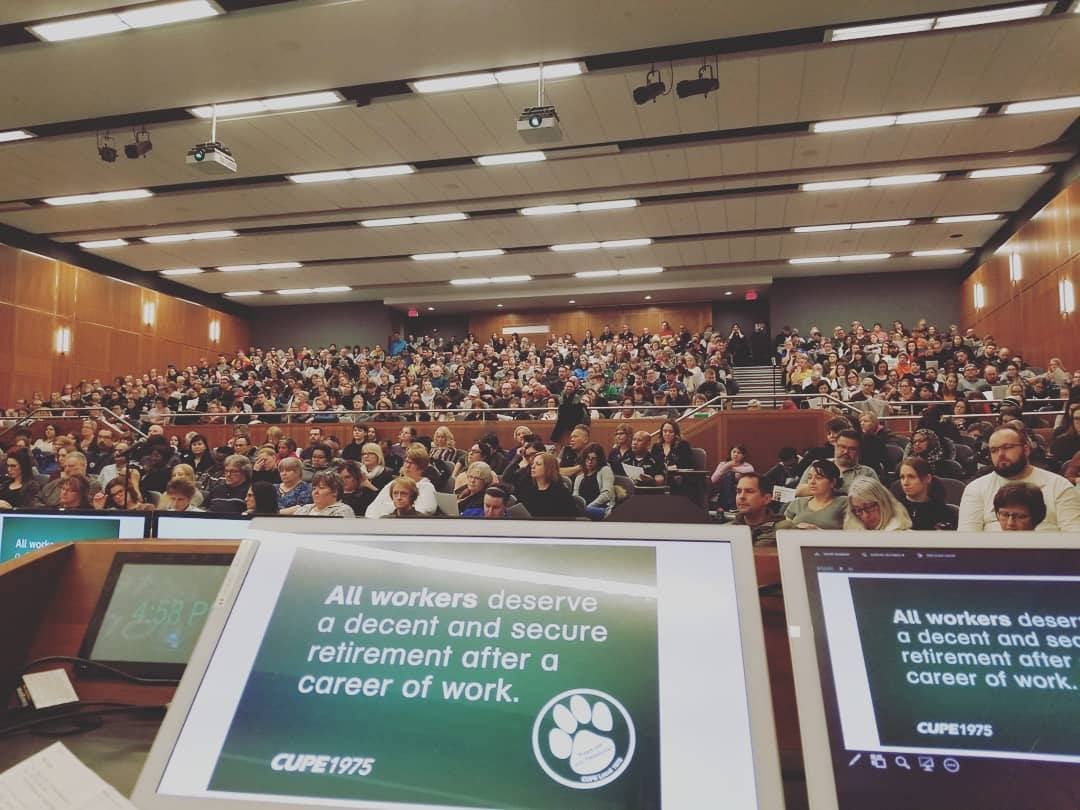 CUPE 1975 has rejected the latest offer from the University of Saskatchewan.
The University of Saskatchewan has withdrawn its pension proposals and alerted CUPE 1975's bargaining committee that it plans to make unilateral changes to the pension plan without any input from the union or workers.
"The University of Saskatchewan continues to force CUPE 1975 needlessly towards job action," said Craig Hannah, President of CUPE 1975.  "We firmly believe that our members deserve a say in their retirement security and that all changes to the pension plan should be negotiated at the bargaining table."
The local is concerned that the University plans to convert the Defined Benefit Pension Plan to an inferior Defined Contribution Plan in the near future.
"We want to reiterate that our pension plan is the most cost-effective pension plan per employee on campus, and costs less than one percent of the operating costs of the University," added Hannah.  "The majority of post-secondary institutions in the country offer Defined Benefit plans for their employees – why should the U of S be any different?"
The University has also withdrawn its revised compensation model proposal and is still offering 0-0-0-2%-2%, with a $3,000 signing bonus.  The proposed signing bonus is not available for Casual Facilities and Program Assistants (FAPA) students, casuals, and recurring relief and is pro-rated based on full time equivalency.
"For an average CUPE member, a three-year wage freeze means a loss of tens of thousands of dollars in wages over the length of their career.  Members who are at the top of their phase, will not get a wage increase at all under the University's proposal," said Hannah.
CUPE has spent much of the last month in essential services hearings, at the University's insistence.  The local will not be in a legal strike position until the completion of these hearings.