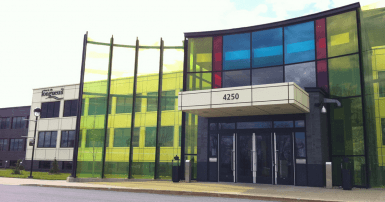 The unions representing the inside workers and the outside workers at the Office municipal d'habitation de Longueuil (OMHL) ratified their collective agreements today.
For the approximately 20 outside workers, their last contract expired on December 31, 2019. On monetary issues, the recognition of a "certified general building maintenance technician" job category resulted in a wage increase for all employees. All members will be earning the same wage going forward.
In addition, the outside workers will benefit from a preretirement and leave-without-pay clause and an additional floating day. Improvements to vacation leave for staff with more than 10 years of seniority and a new clause allowing overtime bank credits to be converted to leave days were also negotiated.
In the case of the twenty or so inside workers, for whom this is their first collective agreement, they will be receiving a wage hike of 2 per cent annually in addition to a lump sum payment from the OMHL.
"We're very proud of the clauses we negotiated for our two employee groups. We managed to get two satisfactory agreements in an environment of mutual respect," stated CUPE union representative
Simon Beaulieu.
The Office municipal d'habitation de Longueuil provides, develops and manages low-income and affordable housing for low- or modest-income families or individuals.