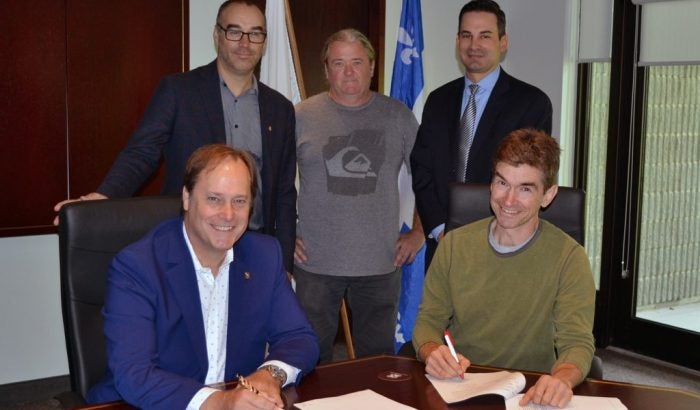 Industrial peace has now been achieved in Lorraine now that all groups of employees have signed their new collective agreement.
Wednesday, the twelve blue-collar workers signed their contract with the Town of Lorraine.
Last August 29, the members unanimously ratified the tentative agreement at a general meeting. The new agreement, which runs for 7 years, calls for annual wage increases of 2% per year.
Negotiations were difficult. The blue-collar workers unanimously voted to move forward with pressure tactics up to and including strike action when the time was right. Two mediation sessions in June and July resulted in this agreement, preserving the working conditions for which the town was demanding major rollbacks.
A minimum employee level and improvements to the auxiliary employees' conditions were also negotiated and are part of the new agreement.