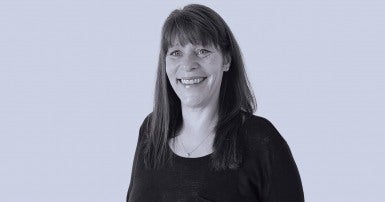 During the first wave of the pandemic, I think myself, coworkers and residents felt somewhat removed from the reality of what was happening inside LTC facilities in mainland Canada. COVID had yet to enter our province, but preparations were well underway to further protect our most vulnerable. We had the advantage of watching and learning from a distance, while still being free from the virus. I believe this gave us the advantage of having more time to prepare. Early visitor restrictions and eventually closing our doors was a huge factor in keeping our LTC residents protected. Very early on, staff were restricted from moving from one facility to another, or even volunteering or working outside our facility at all.  
Hundreds of residents means thousands of family members on the outside left trusting us even more than ever to keep their loved ones safe and protected from the virus. Visitation bans left already challenged staff to provide increased emotional, physical and social support to both our residents and their families. The extra duties and responsibilities, sometimes daily changes in rules and regulations, left staff both physically and mentally drained. An increase in mandatory overtime due to staff shortages, an increase in sick leave due to the pandemic itself, and already bare minimum staff has left its toll on myself and coworkers.
There is a very strong feeling of respect and trust in our health care leaders of the province to keep our residents safe. Decisions are certainly not made lightly and have been supported by our health care teams. This has certainly been the most challenged I have ever felt in my workplace in my 30 years as an LPN in LTC. As our number of active cases increase in the Atlantic provinces, staff and residents obviously feel more threatened than ever before. Again, our leaders continue to work even harder to keep us safe. Leaving the Atlantic bubble was the right thing to do at this time. These further and very challenging restrictions go to show how hard we are willing to work to keep our most vulnerable safe.
Anyone who works in LTC, does not choose to do so because it is easy. As we watched the world shut down, and people work to keep those in their bubble safe, our family bubble increased to include the residents in our care as well. Any decisions made outside my workplace will directly affect the wellbeing of the hundreds of residents within my workplace and their families. A huge burden to bear.
Tina Rideout
LPN with 30 years in LTC. 
From the Corner Brook area, CUPE 488.