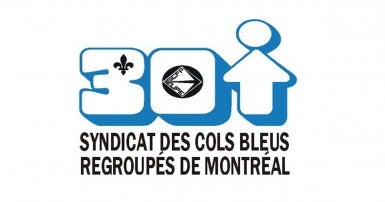 The Syndicat des Cols bleus regroupés de Montréal (CUPE 301) stands in solidarity with the Haitian people following another deadly earthquake that rocked their country. Another violent quake 11 years ago claimed more than 200,000 lives.
"All of our thoughts and prayers are with Haiti, and we offer our unwavering solidarity to our Haitian brothers and sisters and to their families," said Luc Bisson, President of CUPE 301.
Bisson urges all blue-collar workers affected by this natural catastrophe to feel free to request assistance from the union's employee assistance program.