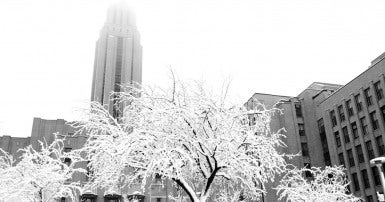 The building mechanics technicians and stationary engineers at the Université de Montréal were almost unanimous in rejecting the employer's final offer to renew their collective agreement.
Yesterday afternoon, the union members attended a special meeting to find out about the university's final offer and emerged outraged. According to the union, university management is systematically opposed to all of the union's demands, even the most reasonable ones.
"It's totally absurd. A request that results in an expenditure of $6,000, for example, for a total of 18 employees is turned down by the Université de Montréal. It's at odds with that institution's reputation," declared Stéphane Gallant of CUPE 1186.
The 18 specialized workers have been without a collective agreement since April 2015.
The main stumbling block in this series of negotiations is the university representatives' insistence on turning to private sector subcontractors to ensure that the machinery is in good working order, particularly at the new MIL campus in Outremont.
The presence of a conciliator has not always produced the desired results due to the intransigence of the university's representatives. The union has a 10-day strike vote in hand and intends to use it when the timing is right.