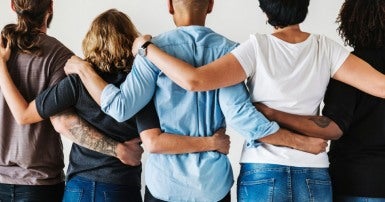 The federal government is developing an anti-racism strategy, and CUPE has shared its views to make sure the strategy is effective.
CUPE's 680,000 members demand a strategy that ends the daily discrimination thousands of our members face on the job and in their communities.
The impact of racism is real and devastating on racialized and Indigenous workers, who make up 18.5 per cent of CUPE's membership.
Black, racialized and Indigenous people face barriers to employment, adequate incomes and public services. These groups endure racial profiling in public spaces and high levels of harassment and violence and are often marginalized in communities which lack health care, education and training, social services, child care and community-based sports, recreational and cultural services. Plus, many Indigenous communities lack even basic services and infrastructure such as clean drinking water, adequate housing and properly funded schools.
CUPE's recommendations for action against racism in Canada are focused on employment, social participation and justice. They include:
A strong commitment to employment equity, the creation of inclusive workplaces and measures to address precarious work
Quality public services and public infrastructure, and
Justice for these communities in light of Canada's racist, colonial history and contemporary policies and practices, such as temporary worker policies that exploit racialized people, and the ongoing harmful impacts of colonialism on Indigenous peoples.
The government's work is cut out for them – and for our society as a whole.