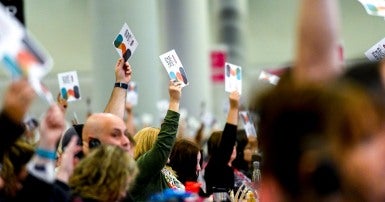 Strategic Directions, adopted by the CUPE 2019 National Convention, outlines our union's broad priorities for the next two years.
It sets out how we plan to strengthen and grow our union and increase our bargaining power. United as a union and working with our community allies, we are a powerful force.
Together, we will tackle racism and hate, stand up for public services and defend our members whenever they're under attack, fight climate change, and advocate for justice and equity in our country and world.