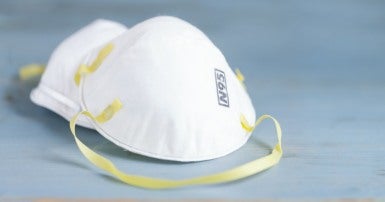 The union representing school support staff at all seven Regional Centres of Education and the Conseil scolaire acadien is calling on the Nova Scotia government to give staff respirators (N-95 or higher) and to close schools until there's a significant reduction in community spread of the Omicron variant.
"What's the plan if there are not enough staff available to drive buses, clean schools, maintain ventilation equipment, or work with students with cognitive concerns or behavioural issues?" asks Lisa de Molitor, chair of CUPE's Nova Scotia School Board Council of Unions. "Because that's where we're headed if the premier doesn't close schools or provide staff with the proper PPE to keep them safe on the job.
"It's being reported that hundreds of school staff in other provinces are absent because they have contracted COVID or are required to isolate. We cannot be complacent. We need the premier to act now to keep staff and students safe," says de Molitor.
"We are encouraging all CUPE members to contact their MLA, the minister and premier to voice their concerns. The province, and employers, must act immediately to keep workers in schools safe," says de Molitor.