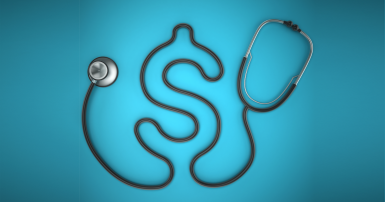 In a recent media release, the Sask. Party government announced it was moving forward with surgical privatization, including contracting out surgeries to for-profit providers, and shipping patients out of province for surgery in private clinics.
"Sixty years ago, the people of Saskatchewan came together to create universal Medicare.  It is disappointing that our current government seems to be doing everything in its power to move the clock backwards and privatize our health care system," said Bashir Jalloh, president of CUPE 5430.
"Contracting out surgeries is not a magic wand for wait times.  In fact, there is little evidence to show that contracting out will result in shorter wait times.  We point to Saskatchewan's own MRI wait lists which have increased since the government implemented a two-tier system.  Even in the case of private surgeries, these patients end up coming back to the public system for follow up.  Home care and therapies are just a couple of programs that are also experiencing backlogs," added Jalloh.
Studies have also shown that for-profit facilities often cut corners to reduce costs, which leads to lower quality care.  Private clinics operate on a profit model and have higher administrative fees than public surgeries. 
"The move towards further privatization will only worsen our recruitment and retention challenges.  There is a limited pool of health care staff, and the privatization of more health care services will pull medical staff away from the public system," said Jalloh.  "Across our health care system, staffing levels should be increased to reduce wait times and improve quality of care."
CUPE 5430 has been calling on the Sask. Party government to look at public solutions, such as expanding operating hours, hiring more staff, and opening more training spaces.
"At the end of the day, people should be able to access health care close to home. Sending people out of province adds unnecessary costs and creates unreasonable barriers to access care. If the Sask. Party government can afford to ship people out of province for surgeries, they can afford to invest in public solutions," concluded Jalloh.