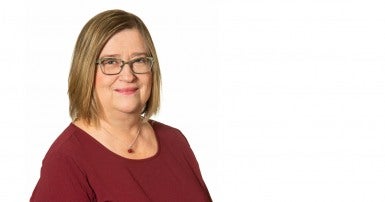 Ahead of the provincial budget, Saskatchewan's largest public sector union is calling for significant investments in the province's public services and real affordability measures to provide workers with relief from inflation and the increasingly high cost of living.
"Saskatchewan's public services are the backbone of this province, but over the years the Saskatchewan Party government has gutted them while moving forward with their agenda of cuts and privatization," said Judy Henley, President of CUPE Saskatchewan. "Our healthcare and long-term care systems are in crisis, our schools and post-secondary institutions are underfunded, and cuts and tax hikes have led to cities and municipalities having to increase costs and raise taxes while cutting services people rely on.
Henley said that the budget should focus on much-needed spending, including restoring annual provincial funding increases for regulated childcare centres, and increased multi-year funding for community-based organizations. "Public services in this province are at a breaking point, and this budget is an opportunity for the government to use the windfall surplus created by record resource revenues to make real investments in public services and public service workers."
Henley called on the government to also use the budget as a chance to make life more affordable for working people who have been struggling to make ends meet due to the high cost of gas and groceries, as well as tax and utility hikes made by the Saskatchewan Party over the past several years.
"Workers across the province are facing a cost-of-living crisis that has only been made worse by this government," added Henley. "The $500 affordability cheques from the Saskatchewan Party have come and gone, and workers are looking for real, long-term solutions that will put more money in their pockets – things like reducing utility costs, investments in public services, wage increases that match the increased cost of living, and increasing the minimum wage so it's no longer the lowest in Canada. It's been a difficult few years for working people, and the government should be using the province's surplus to make life more affordable instead of spending it on tax cuts and handouts to corporations."
Henley also added that the federal government's recent clawback of $750,000 in healthcare funding should put an end to any spending in the budget that supports the Saskatchewan Party's privatization schemes which have taken valuable resources out of the public system and done nothing to reduce wait times.
"It's clear that the Federal government won't accept the province using money meant for public healthcare on private services, and could claw back more in the future leading to even less money to invest in fixing a system in crisis," said Henley. "There should be absolutely no money dedicated to the privatization of any public service including healthcare in this budget, and funds currently used to support the Saskatchewan Party's failed privatization should be reinvested directly back into our public system."
CUPE Saskatchewan is the largest union in the province and represents over 30,000 workers in health care, education, universities, community-based organizations, childcare, municipalities, libraries, social services, boards and agencies, and many more.