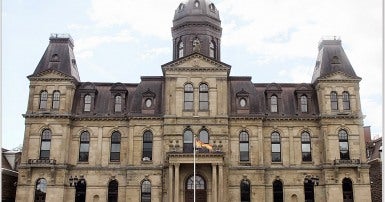 Today, Lt. Governor Brenda Murphy delivered Blaine Higgs's first majority government Throne Speech. The provincial government rightfully underlined workers and civil services' diligent response to the COVID-19 pandemic.
"The provincial government said they want to govern collaboratively and reinvent New Brunswick, and that is good. But I remind the Premier that if he wants to reinvent public services, public service workers must be at the table and be heard," said CUPE NB President Brien Watson.
In the speech, government wishes for more private capital investment, but unjustly blames the underperformance of the private sector on the public sector's strength.
"A strong public sector means good roads, quality healthcare and education. This is a strength, in fact, this attracts investments and that is how we build stronger communities," reminded Watson.
"To see the NB economy grow and see more people choosing to live in our province, the Government must put people first. This requires improving the socio-economic conditions of workers," said Watson. "Reversing the effects of a decade of stagnating wages is the best way to do that," he added.
On the health care front, the government said more "optimization" must be done. "Optimization often means cuts – but it doesn't have to, if the government is bold, innovative and sees the public services as part of the solution," said Watson. "Investing to bring more work in-house, when it can be done better, should be a priority. We could save money, if for example, we worked with Atlantic governments to develop and produce our own generic pharmaceuticals," said Watson.
To this day, NB is the province who invested the least in the fight against COVID-19. "To take advantage of our enviable position, our province should take the federal funds to give a break to and improve our front line," concluded Watson