National President's column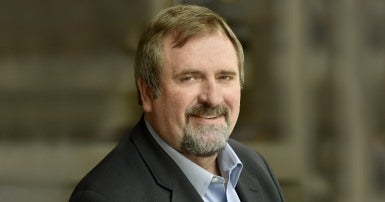 As 2017 comes to an end, we face the promise of a new year and all the opportunity and possibility that comes with it. I wish you and your loved ones the best of everything in 2018.
Coming off a successful and invigorating convention in Toronto this past October, more than 2,200 CUPE delegates gathered over five days and adopted a strong plan to strengthen our great union, and workers' rights, across Canada. We're already hard at work realizing the goals and objectives that our convention set, and we're excited about what's to come.
In one of the key decisions taken in Toronto, delegates approved a resolution to create a Task Force on Governance to conduct a comprehensive review of the governance and structure of our national union. Delegates agreed that it is time to assess if our current structure is meeting the needs of our members. You'll hear more about the Task Force in 2018.
Delegates also adopted CUPE's Strategic Directions, which establishes the union's priorities for the next two years. The plan sets out how we will make gains in our workplaces and communities, fight racism and discrimination in all its forms and advocate for a better country and world. It calls for a new member engagement program for CUPE locals, and the creation of a campaign program that will train and support our members in their work to defend public services and their fights against concessions.
We've never been better equipped to go out and create a better life for our 650,000 members and for all workers. Together, we're on course to make a difference in the lives of our members and all Canadians in 2018 – and for many years to follow.