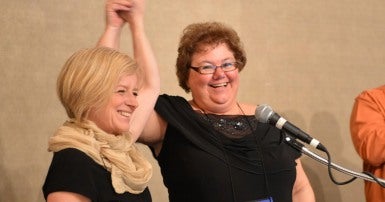 For the first time ever, CUPE Alberta's annual convention will hear from the Premier of Alberta.
While Rachel Notley has spoken to CUPE in the past, this will be the first time since the NDP came to power in 2015, and the first time for any Premier.
Notley is no stranger to union conventions. Prior to her political life she worked as a union representative for the United Nurses of Alberta and the Health Sciences Association of BC.
The Premier's address comes after a year of worker-friendly labour law reforms by her government.
Alberta has seen changes to the Labour Code, the Employment Standards Act, and the Workers Compensation Board. This fall, Alberta will become the first Canadian province to adopt a $15/hour minimum wage.