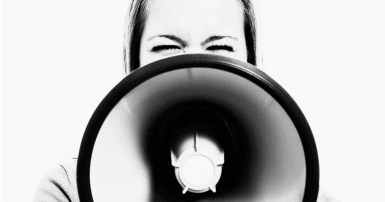 At a general meeting last Friday evening, employees with the Fédération québécoise des professeures et professeurs d'université (FQPPU), who are represented by CUPE 2056, unanimously adopted a mandate to resort to pressure tactics up to and including an unlimited general strike.
Negotiations to renew the collective agreement that had expired on June 1, 2020 have been quite slow. A conciliator from the Ministry of Labour was appointed, and in spite of two meetings and several concessions made by the union, little progress has been made during talks on non-monetary issues, working conditions and wages.
A major union demand involves an adjustment to salary scales. In 2020, an administrative assistant was hired at a higher salary not provided for in the agreement, which created a major wage discrepancy compared to research professional positions, which the union hopes to fill.
Moreover, to obtain the union's approval of the awarding of a salary to the administrative assistant that is not defined in the collective agreement, Jean Portugais, the president of the FQPPU, made a commitment both verbally and in writing to the effect that the salary scales of all professional positions would be significantly adjusted during negotiations for the new contract.
"Today, the employer is backing away from its promises and has even gone so far as to question the factual accuracy of the comments and documents the union presented at the bargaining table to prove these exchanges had actually taken place.  This attitude has severely shaken the employees' trust in the FQPPU," said Julie Brault, CUPE union representative.
The union maintains that, aside from resolving the inequity that was created, this adjustment would bring these wages in line with the market rates of equivalent positions in other union organizations. In these times of labour shortages, this, in the union's view, is a means of retaining personnel and recognizing the work they do.