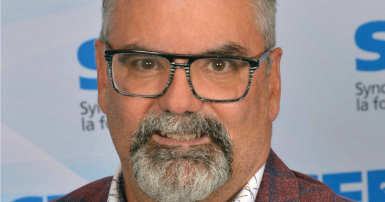 The announcement of Pierre Fitzgibbon's appointment to an economic super ministry, which Hydro-Québec would answer to, is of concern to CUPE Quebec.
Though there is no doubt about Hydro-Québec's potential, it is obvious that its development must strike a delicate balance between economic progress and the pursuit of Quebec's environmental objectives.
"For some time now, there has been a nagging tendency on the part of Hydro-Québec to develop projects with the private sector, paving the way to privatization of the Crown Corporation. We're concerned about the risks of increasing the electricity bills for all citizens. From that perspective, Pierre Fitzgibbon's appointment does not give us any reassurance at all," says CUPE Quebec President, Patrick Gloutney.
Since time immemorial, Hydro-Québec has been a source of pride to Quebeckers. The production of clean energy provides the province with an excellent tool to achieve its objectives to reduce greenhouse gases.
"The situation is still fragile. The greenhouse gas reduction objectives set by the Legault government are too modest. If Hydro-Québec's development prompts us to give the inside track to energy-intensive companies that are set up in Quebec, this will take us further away from the targets we want to achieve. Once again, it will fall upon people in Quebec to do the heavy lifting," says Gloutney.