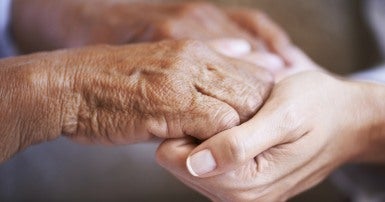 Earlier this week, New Brunswick Social Development Minister Bruce Fitch announced a 2-month (8 weeks) wage top-up for the community care workers who provide services to vulnerable residents and who earn less than $18 per hour.
"The $3 dollar wage top-up will help folks like me pay for groceries and heating, but it should be made permanent," said Laurie Anderson, President of the New Brunswick Community Service Unions (NBCSU).
Today, the average wage for home support, special care home and transition-house workers are around $15.50 an hour.
"There are thousands of workers, mostly women, who do underpaid essential work, and they need long-term support," said Steve Drost, President of CUPE NB.

"Employers and Government must ensure that these top ups go to the front lines, and are not rolled into general operating costs. During the previous adjustment, too many employers used the extra funding to avoid bargaining wage improvements," denounced Drost.
In a press release, Minister Fitch said the top-up was an emergency measure, which should end on March 14. "I share the Coalition for Pay Equity's hope on the matter: we need to see a permanent solution inscribed in the March provincial budget," concluded Anderson.