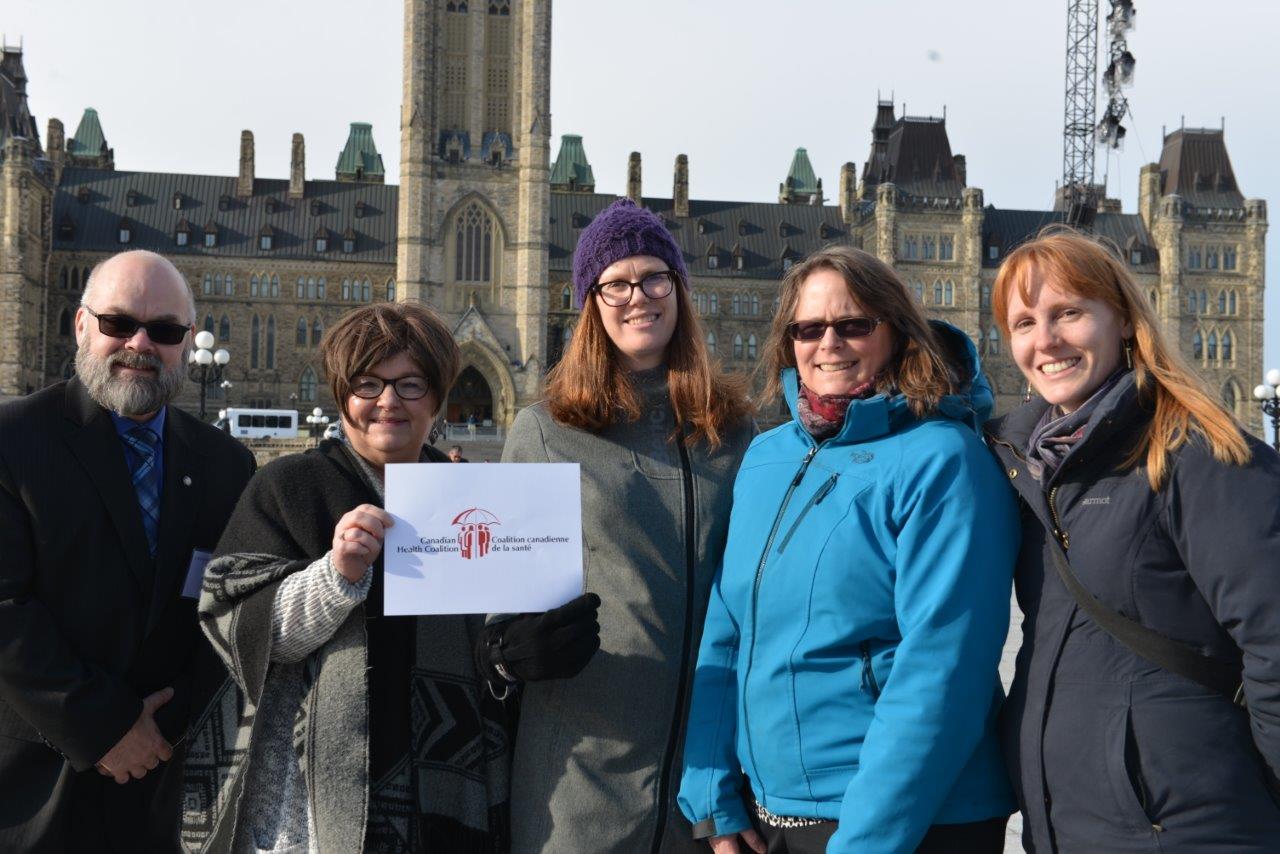 This week, CUPE and allies in the Canadian Health Coalition (CHC) went to Parliament Hill to lobby MPs on the merits of public solutions to improve our health care system.
The theme of this year's lobby day was "Health care based on need." Activists spoke to MPs about a variety of issues, including how privatization makes wait times worse, the need for a national and public Pharmacare program, and the role of the federal government in enforcing the Canada Health Act.
We also warned MPs about unnecessary medical tests performed by private clinics and their unlawful patient billing. 
CUPE is always a strong presence at this annual lobby day.
In January 2018, the CHC commissioned a poll that showed Canadians' continuing overwhelming support for our public health care system.