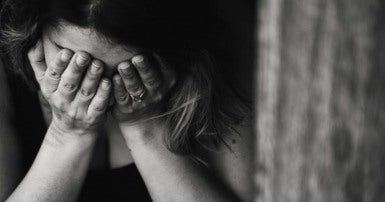 Recent news shows that nurses in Quebec's health care system are experiencing serious difficulties in their work. This is also true for other health care employees. For example, CUPE is seeing an alarming spike in work overload, burnout and stress among personal care workers across the province.
The Liberal government needs significantly improve working conditions for all employees; otherwise the crisis will persist, harming patients and the public.
"In hospitals and nursing homes, the normal patient-to-caregiver ratio should be 8 to 1. Right now, in many places, we're seeing 12 to 1, 14 to 1, and even 16 to 1. The caregivers are wearing themselves out trying to make up for the shortage of staff. They exhaust themselves in order not to let their patients down…and then they crack," said Frédéric Brisson, president of CUPE's provincial council for social affairs (CPAS-SCFP).
"The government says that it has directed institutions to increase the number of full-time positions. But managers are flouting that directive and creating part-time positions with irregular hours. The solution is better working conditions, and schedules are a part of that," explained Michel Jolin, secretary general of the CPAS.
"It is particularly shocking to hear the Couillard government tell the unions that the ball is in our court. For years, we have been saying the combination of Liberal austerity and the 'Barrette reform' is a double disaster. It's not going to be easy to clean up this mess now. We need a 180-degree turn and reinvestment in our health care system to improve working conditions, make these jobs attractive and convince people to remain in them," added Brisson.