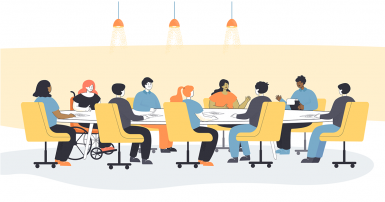 Are you a pension trustee or advisory committee member who is looking to upgrade your skills? CUPE Education's upcoming online training is just what you've been looking for.
Designed with experienced trustees in mind, this online workshop will offer a union perspective that is often missing from industry training. It will include five half-day Zoom sessions and online work to be completed between sessions.
Come and learn about:
Current trends in pension policy and legislation
Valuations, discount rates and funding relief measures
Oversight of service providers
Strong trustee accountability practices that strengthen union power
Pension plan investing
How to read technical reports common to trustee work
This is not an introductory workshop. You must currently be a trustee or advisory committee member to attend. The training is aimed at participants who already have an understanding of fundamental concepts (such as fiduciary duty, going concern valuation, solvency valuation, discount rate, pension plan sponsor) and are looking to further develop their skills and deepen their analysis.
The workshop will run May 12, 13, 16, 17 and 18, 2022. For more information, including fees, have a look at our flyer. If you would like to take part in this training session, please fill out the online application form by Friday, April 8, 2022. We will let successful applicants know by April 14 and the deadline to register will be April 25.
CUPE's pension trustee training is invaluable for pension trustees and pension advisory committee members. The workshop will be led by CUPE pension experts and industry professionals, using a participatory approach that includes practical exercises reflecting real world challenges to help you in your role as a trustee.
Please note the workshop will be offered in English only.