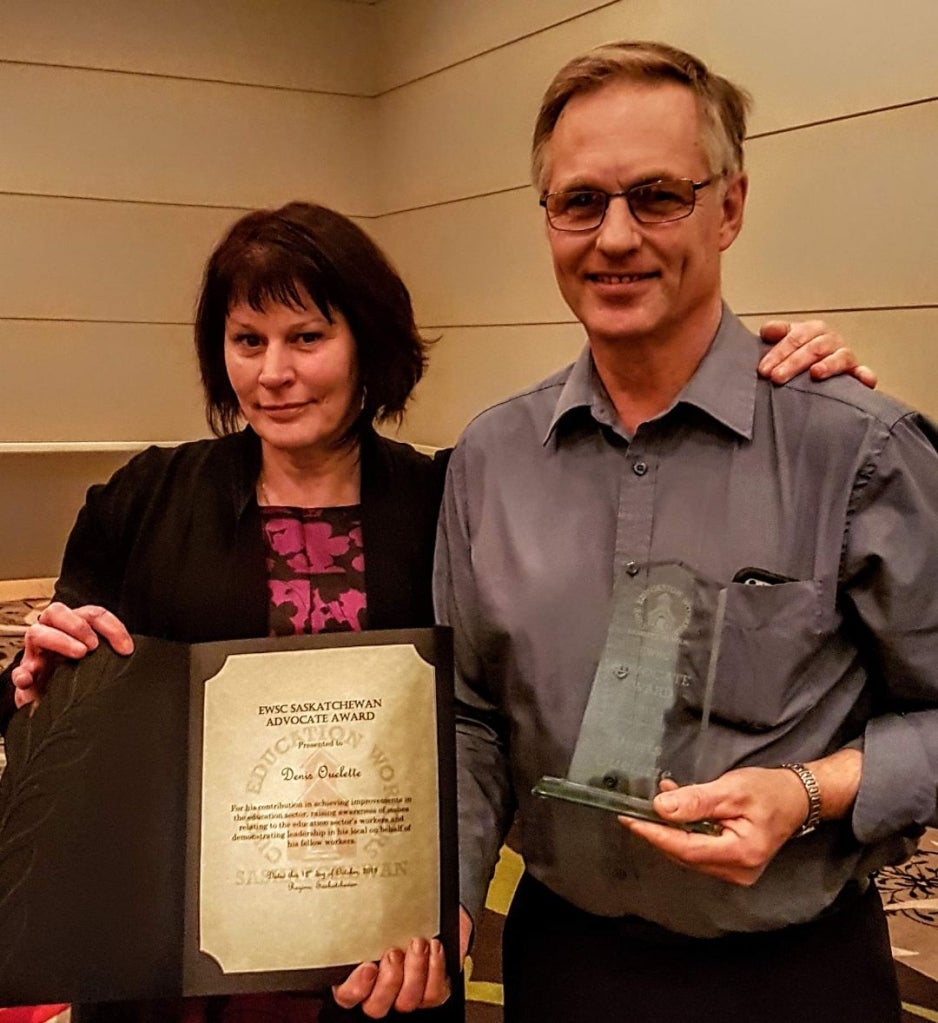 Glaslyn resident Denis Ouellette, President of CUPE Local 4797, has been awarded the CUPE Saskatchewan Education Workers' Steering Committee activist award.
Ouellette works at the Northwest School Division as a caretaker.  He has been a CUPE member for 12 years, and has served as a steward, a member of the executive, and as the president of his local. 
Ouellette has participated in four rounds of bargaining and achieved gains for his members each time.  He has spent countless hours traveling across the school division and on the phone informing his members and making sure they understood the issues and knew the bargaining committee was there for them.
"Whether it was by handing out scholarships to the children of his members, his impassioned representation of his members in grievance meetings or negotiations, being an active, vocal and fierce defender of the work and rights of education employees or by meeting with politicians, Denis is a voice for workers in any arena" said Tony Head, CUPE National Representative.  "These are just some of the reasons why the education workers steering committee has selected Denis Ouellette as this year's activist award recipient."
Ouellette was surprised to receive the award.
"I did not expect this.  I was just trying to support my members.  There are lots of members who also deserve this award," said Ouellette.  "I want to thank the executive for choosing me for this great honour.  I will continue doing what I can for our members."
The CUPE Education Steering Committee represents 7,000 support workers in Pre K-12 education, including education assistants, facility operators, administrative assistants, clerical assistants, secretaries, school bus drivers, caretakers, maintenance workers, library assistants, nutrition coordinators, information technicians, social workers, counselors, community school coordinators, interpreters, speech and language assistants, brailist, and other school support workers.