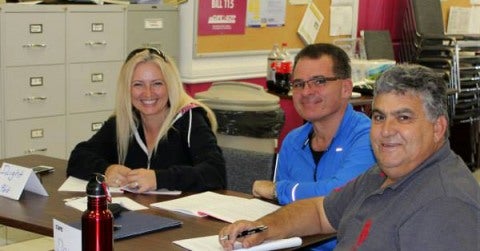 In order for a cost-share campaign to be eligible for approval by the National Executive Board, it must be prepared with the assistance of a national communications representative and signed by an officer of the District Council, your assigned national representative and the communications representative.
Contact information is provided in the brochure attached below.
The National Executive Board has approved a cost-share application form, which must be completed in order for the application to be considered by the Board.  The application form ensures that all cost-share applications provide the same information and are therefore assessed equally.