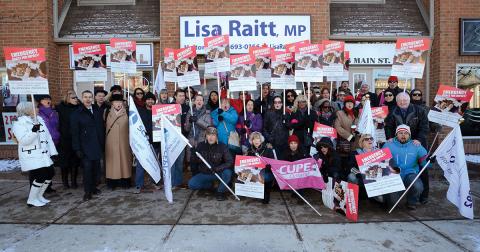 CUPE is challenging the Conservative government's decision to grant exemptions to the current ratio of one flight attendant for every 40 passengers on board Canadian airlines. The change to one in 50 will mean fewer flight attendants to help in emergency situations.
The CUPE Airline campaign includes a petition that gathered over 13,000 signatures, lobbying, an advertising blitz and polling. In one week, 1,500 people sent their MPs letters through cupe.ca about the dangerous cuts.
CUPE has also launched a legal challenge of Transport Canada's decision to grant an exemption to Sunwing, whose 1,000 flight attendants are CUPE members.