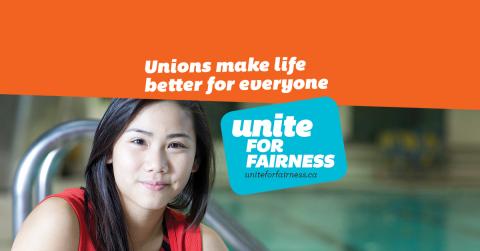 The Fairness project is CUPE's national initiative to reach out and speak personally with each of our members, building our power from the grassroots up.
The Fairness model will strengthen CUPE by involving rank-and-file members more deeply in everything we do.
Unions across the country are also renewing and revitalizing their membership. Called Together Fairness Works, the Canadian Labour Congress is providing resources for all affiliates to also connect with members about our shared values and the central role of unions in our society.
The level of engagement in CUPE's Fairness work has been overwhelming, with training sessions in every region, and more locals getting involved every day.
CUPE Ontario piloted the project under the banner of Stand up for fairness. Since launching in the province, over 600 locals have taken part in the local leadership training, and members are having meaningful conversations.
In the Maritimes, local leadership training sessions have been held in every region of New Brunswick. In PEI, members in every CUPE sector have been trained, and communicators are ready to spread the word. Fairness is also spreading in Alberta, with trained activists and a high level of member engagement.