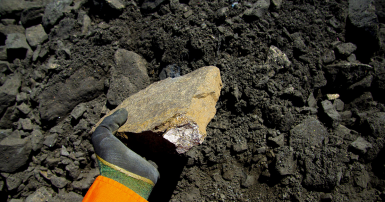 In response to a Radio-Canada report yesterday on increased nickel concentration in the air in the Lowertown area of Quebec City, the union representing Port of Quebec longshore workers has stated it is quite probable that replacement workers at the Port are the reason.
Longshore workers have been locked out since September 15, 2022, and ever since that date, untrained replacement workers or managerial employees have been handling nickel.
"The procedure involved in handling a dangerous substance such as nickel is crucial, because it has a major bearing on how much dust is generated during the operation. Moreover, forcing the superintendent to work on the decanting operation means that monitoring is incomplete," said CUPE representative Nina Laflamme.
At present, work at the Port of Quebec is being done by a reduced staff and by personnel lacking the necessary training. The union deplores the fact that citizens living in the area are suffering the consequences.
"The lack of federal anti-scab legislation puts the public at risk," added Laflamme.