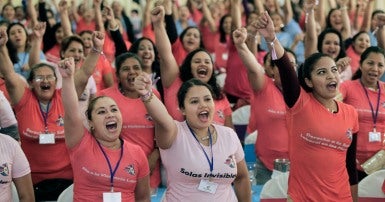 The CUPE National International Solidarity 3-hour course is now available as part of CUPE's Online Learning Series. If you would like this course offered in your region, local, or committee, you can contact the CUPE Education Representative in your province: https://cupe.ca/unioneducation.
How to build international solidarity
This workshop outlines the role that capitalism plays in workers' lives and examines the links between local and global issues. We will explore how building solidarity with workers in other countries makes the labour movement stronger in Canada and around the world.