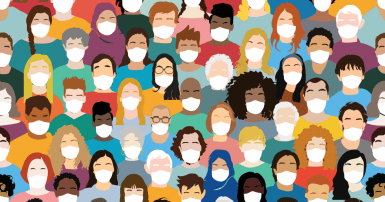 A team of Occupational Health and Safety researchers from the University College Dublin in Ireland has developed a multilingual online survey to map the use of occupational COVID-19 infection prevention and control measures worldwide.
While research shows that comprehensive safety measures - such as masking, contact tracing, regular testing, and worker bubbles - can prevent COVID-19 transmission in the workplace, the current research is looking at how COVID-19 safety measures are being used in global workplace settings, and where workers may need increased protection.
CUPE is encouraging our members to participate in the survey to ensure that the experience of Canadian workers who kept services running and people safe during the pandemic is captured in the research data.  The survey is anonymous and should take no more than 5 minutes.
Click here to access the survey. You can select the language of your choice using the menu in the top-right corner.