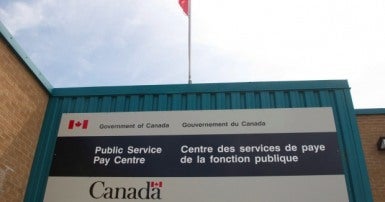 Pressured by CUPE 104 members and other RCMP civilian employees, the federal government scrapped its plan to transfer the remaining RCMP civilian employees to the failed Phoenix pay system.
The transfer was scheduled for May 21, 2020, but the President of the Treasury Board Jean-Yves Duclos cancelled the move Monday, after weeks of intense push back from employees and unions. A petition to that effect, initiated in early February by CUPE 104 President Kathleen Hippern, gathered close to 4,300 signatures in less than a month.
The transfer was first meant to happen back in 2018, but then-President of the Treasury Board Scott Brison put it on hold until 2020, after receiving a letter from CUPE National President Mark Hancock urging him to do so.
To this date, the Phoenix pay system remains broken and unstable. It continues to cause Canadians irreparable financial hardship, mental anguish, and is destroying people's lives.
CUPE 104 is closely monitoring this situation and the implementation of this decision by the Treasury Board.
CUPE 104 represents approximately 1,200 RCMP employees across Canada who are police communication specialists, including 9-1-1 call takers/dispatchers, police telecommunicators, and communications monitoring analysts.