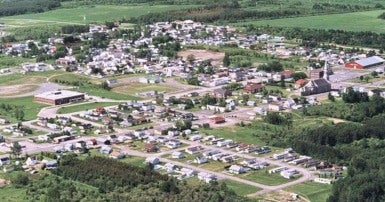 The union representing employees in the Municipality of Sayabec deplores the unhealthy working environment they have had to cope with for several months now. Although harassment grievances have been filed, working conditions have not improved, and employees still have to put up with the consequences of mismanagement.
"Employees are being literally screamed at! Such conduct is unacceptable in schools and in the workplace and has forced out two of the four blue-collar workers. The white-collar workers have described working conditions a total nightmare, a situation that is getting worse," explained CUPE union representative Nathalie Courchesne.
Members have been targets of yelling and threats. This has to stop. The union is demanding that the municipality take the action needed to improve the employees' working conditions.
"The municipality has a code of ethics, and although elected officials are aware of the grievances and have even witnessed some events, none of them have taken steps to resolve the problem and provide employees with adequate working conditions," added Courchesne.
The union is demanding that the employer take direct action against the person in authority in the form of disciplinary action. Employees with the Municipality of Sayabec deserve to work in a respectful and healthy environment, and the union will continue to monitor the situation closely until appropriate measures have been taken and a healthy environment is re-established.