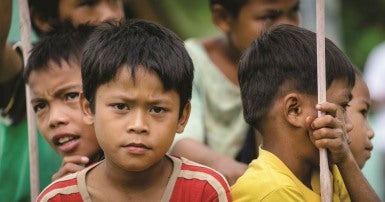 There is a great deal of creative thinking and action taking place in the global labour and social movements that support a better world that is just and economi­cally and socially sustainable.
Neither poverty nor inequality is natural or inevitable. The struggle for justice and resistance to oppression is a big part of our international solidarity work. Public services are the great equalizers in a society and keeping services public has never been more important than it is today, both here at home and around the world.
Understanding the intersection of trade deals such as TISA and the right to public water is key to defending and maintaining our public services. Assisting in health and safety training here at home and also in Central America with our partners in the Maquila zones is fundamental to preserving the safety of workers in the workplace everywhere – so that no corporation thinks it can get away with putting workers in danger.
Our shared experience gives us the opportunity to mount global campaigns against global corporations – to ensure international bodies such as Public Services International are able to defend workers interests at the highest levels and directly on the ground.
We will continue to support our partners work in pursuit of gender equality, peace and justice; for jobs with dignity; a living wage and quality public services for all; and commu­nities free of violence and military presence.
Our struggle is international in scope. We learn from each other, and support one another to develop strategies to overcome injustice in the workplace and in our communities.
Despite the challenges, we have the power of the majority of the world's people on our side. And that is very powerful.
We thank the many CUPE members, locals and divisions who contribute the Global Justice Fund. Those considering making a contribution to this important work can do so by contacting kcameron@cupe.ca.
Stay connected to CUPE's international solidarity work and subscribe to the Global Justice newsletter.