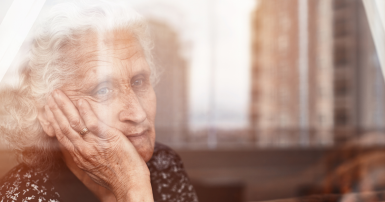 CUPE 5430 has significant concerns about the future of public long-term care in Regina.
For several years, Regina Pioneer Village (RPV), a public special care home, has reduced its capacity due to the ongoing neglect of infrastructure. Over the last decade, the facility has been plagued by major plumbing, electrical, roofing, asbestos, floor cracks, and mold problems.
"The government has known about the need to replace this facility since 2014. However, we still don't know what the plan is going forward," said Linda Renkas, Vice-President of CUPE 5430. The government's approach is creating unnecessary uncertainty for workers, residents, and family members."
On February 4, 2020, the Government of Saskatchewan announced a partnership between the Saskatchewan Health Authority and two for-profit personal care homes in the Regina area to transfer 100 residents of RPV to two private facilities – Emmanuel Villa and Brightwater Senior Living of Capital Crossing – as part of a two-year pilot project.
Recently, long-term care residents at Emmanuel Villa were given 24-hours notice that they would be relocated to Brightwater Senior Living. However, on November 3, 2022, a CTV news story reported that the provincial government's contract with Brightwater would end this spring.
"CUPE has serious concerns about how this government is handling long-term care.  They seem to be shuffling seniors from one private care home to another without any long-term plan," added Renkas. "There have been requests for proposals for "for-profit" and "non-profit" care with no concrete timeline." 
In January 2021, CUPE obtained a copy of the Saskatchewan Health Authority's  Continuing Care Resident Subsidy Agreement for Emmanuel Villa which showed the government was subsidizing at least one resident with a Monthly Resident Subsidy payable amount of $7,250. CUPE submitted a Freedom of Information request to the Ministry of Health in February 2021 seeking details of the province's financial arrangements with these two personal care homes.  The Ministry has been less than forthcoming in disclosing the financials of this project.
"We attempted to use the Freedom of Information process to find out how much money this was costing taxpayers, but the Ministry of Health refused to comply even after the Information and Privacy Commissioner found that the Ministry improperly withheld requested financial information," said Renkas. "We are seeing a creeping form of privatization, veiled in a shadow of secrecy."
A Request for Proposals issued in July seeking a for-profit or non-profit operator for 375 long-term care beds has closed but has not been awarded yet.
"The Sask. Party government is irresponsibly, stubbornly, and ideologically committed to finding a for-profit solution to the long-term care challenges despite the well-documented tragedies of for-profit care.  Investing in public long-term care should be a priority for this government. We need transparency and long-range planning. Residents and their families should know who will be caring for them in the spring, and into the future," concluded Renkas.