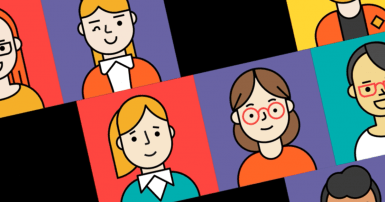 Education professionals in the public school system in Laval and the North Shore are outraged to learn today that Education Minister Jean-François Roberge has flung the door wide open to the private sector for professional services intended for kindergarten children. This announcement, which was made right in the middle of Public School Week, is a smoke screen to conceal years of labour shortages in the public system and insufficient action by the Legault government.
"In the short term, opening up to the private sector with reimbursement through the public system may seem attractive to parents. However, it is just a temporary and cosmetic measure. In the short- and long-term, it will drain the public system, and children from underprivileged families will be deprived of services," said Julie Tassé, president of the Syndicat des professionnelles et professionnels Laval‒Rive-Nord (SPPLRN-CUPE 5222).
"The message the minister is sending to university students in psychoeducation, psychology and speech therapy is this – forget public sector education and open up a private clinic. He is also saying to school service centres that you can ease up on hiring personnel, the parents will turn to the private sector," added Julie Tassé.
"To top it all off, yesterday, we took part in a consultation with the Legault government, the aim of which was to value, attract and mobilize staff in the school sector. Unfortunately, this process centres on education and overshadows professional services and support employees. In short, there is a chronic lack of interest in professional services in our public school system," according to Richard Delisle, president of the CUPE Quebec Education Sector.
SPPLRN-CUPE 5222 represents 932 professionals in 32 employment categories, including psychologists, psychoeducators and speech therapists in three school services centres (in Laval, des Affluents and des Mille-îles).