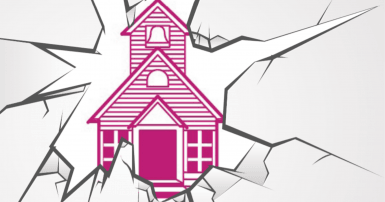 The CUPE Education Workers' Steering Committee has released a new report highlighting the increasing levels of violence facing workers in the K-12 education sector.  Over 1,000 CUPE education support workers from across Saskatchewan participated in a confidential violence survey.  The results were:
Over 70% of workers experienced violence in their schools in the last three years.   
Of those workers, 40% experienced violent incidents daily, weekly, or monthly. 
Almost 50% reported an increase in violence in the last three years. 
65% responded they were concerned about their own personal health and safety in their schools. 
Even though 60% of workers reported violent incidents to their school administrators, 40% reported there was no action taken on the report.  
40% of workers did not report violent incidents.
CUPE Education Workers' Steering Committee representatives will be presenting their findings to the Ministers of Education, Labour Relations and Workplace Safety, and the Official Opposition on Tuesday, November 26, 2019.  They will be on hand after the question period to speak about their findings.
"Our members across Saskatchewan are facing unacceptable levels of violence in our schools. Budget cuts, increased classroom sizes, and more students with complex needs are leading to more violent incidents," said Jackie Christianson, chairperson of the CUPE Education Workers' Steering Committee and an education assistant at Regina Public School Board. "It's clear the ongoing exposure to this violence is taking its toll on our workers, both physically and mentally."
"Although 80% of the reported violence comes from students, we need to be very clear that we are not blaming them," says Christianson. "The purpose of this survey is to understand the root causes of the increased violence, offer preventative recommendations, and advocate for funding of appropriate supports and resources to ensure students and workers are safe in our schools. Only then can we focus on every student reaching their full potential."
CUPE represents over 7,000 support workers in the pre-kindergarten to Grade 12 (PreK-12) education sector in Saskatchewan.