CUPE is applauding the federal Liberal government for introducing Bill C-16, and calls on all members of the House of Commons and the Senate to ensure that this Bill is immediately adopted into legislation.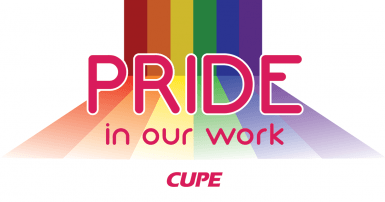 Bill C-16 will amend the Canadian Human Rights Act to ensure that gender identity and expression are included as prohibited grounds of discrimination. The Bill will also amend the Criminal Code to make it a hate crime to target people because of their gender identity or expression.
This bill is an important step for LGBTTI rights in Canada after years of hard work by trans rights activists along with former NDP MP Bill Siksay and current NDP MP Randall Garrison. 
Over the past decade the NDP made several attempts to get this legislation passed. In the last session of Parliament Garrison introduced private member's Bill C-279 which passed in the House of Commons but was stalled by Conservative senators who introduced transphobic language to the bill that changed the fundamental purpose of it. The bill died when the election was called.
The announcement of the bill comes on an important date. The International Day against Homophobia, Transphobia and Biphobia reminds us all of the need to continue fighting for the recognition and safety of LGBTTI people in our workplaces and communities.
LGBTTI people face ongoing discrimination and violence. Many lack access to adequate healthcare and other services, and the free use of public spaces.
CUPE recognizes that many members are further affected by other forms of oppression such as racism, ableism and sexism. CUPE will continue our work to ensure that our collective agreements and political and community mobilization efforts highlight the unique lived experiences of our LGBTTI members and those outside of our union.