Lisa Djevahirdjian | CUPE Communications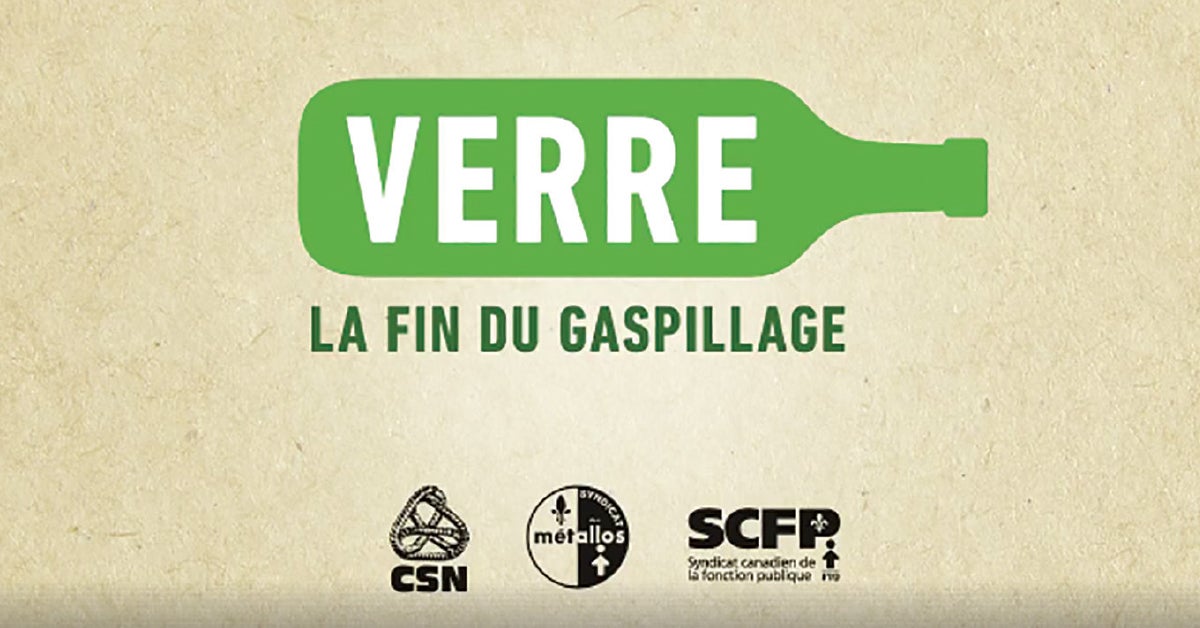 A mere 14 per cent of the glass that people place in recycling bins or bags is actually recycled. Most of it ends up at the dump. To remedy this, Quebec CUPE members have launched a campaign called Glass: an end to waste / I sign for deposits.
CUPE 3535, which represents Quebec liquor board (SAQ) workers, together with the United Steelworkers, representing workers at the Owens-Illinois glassworks, and in conjunction with the CSN, has launched a campaign to return bottles of wine and spirits.
The campaign was launched in early December with activists stationed at the entrance of about fifteen SAQ branches to invite customers to "sign for deposits". A short video, available on the CUPE Quebec website, was produced to explain the problem.
The Glass: an end to waste campaign proposes introducing a 25-cent deposit on every bottle sold by the SAQ. "The government corporation should be an exemplary corporate citizen. It needs to take responsibility," said CUPE Quebec President Denis Bolduc.
"We are one of the only provinces in the country that does not have returnable wine and spirit bottles and we have seen where that has led, with pathetically low recycling and recovery rates. Deposits are good for the environment, good for the Quebec economy and good for labour."
Deposits on bottles of wine and spirits would enable us to collect glass separately and to treat it more easily so that it can be recycled into new glass. Currently, the Quebec plant that manufactures glass containers must import crushed glass from abroad at considerable expense.