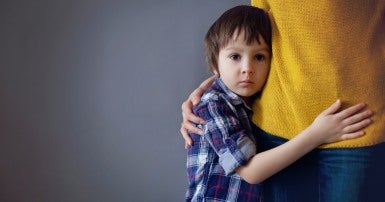 Children and families in Brant County, ON, will suffer as a result of chronic underfunding according to the union representing workers at Brant Family and Children's Services.
The agency has announced that it will be laying off upwards of thirty workers and managers, citing a budget shortfall of $2.9 million. The layoffs are expected to impact a number of different job classifications, including front-line workers.
"This move will only hurt the children and families that we are expected to serve," said Jennifer Kirby, president of CUPE 181. "We face a number of challenges in our communities. We have one of the highest rates in the province of people being admitted to hospital for opioid use – poverty is a major problem here. Cutting front-line staff will put vital services designed to help keep families together even further out of reach. It is the exact opposite to what our communities need and will have disastrous effects on children and families."
The situation facing Brant Family and Children's Services is the symptom of a larger problem affecting child welfare agencies across the province. Changes to the funding formula, increased agency responsibilities without accompanying funding, and the implementation of an ineffective case management system have put many agencies across the province into deficit situations. Brant Family and Children's Services' government funding has been reduced by $2 million in the past year.
"We are moving into a child welfare crisis in this province," said Carrie Lynn Poole-Cotnam, chair of CUPE Ontario's Social Service Workers Coordinating Committee. "Minister MacLeod continues to be out of touch with the needs of the people, especially vulnerable children and children in poverty. With the provincial budget expected to be released on April 11, the people of Ontario remain worried that this government will make devastating cuts that will be felt across our communities."