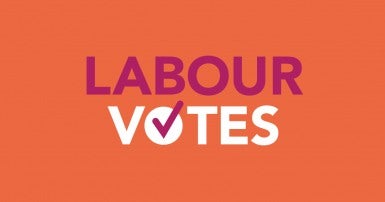 Even though our celebrations will look a little different than usual for the second year in a row, we are proud to celebrate the progress we have made as a movement this weekend, as we mark Labour Day 2021.
It's an opportunity to extend our deep gratitude to all the workers on the frontlines of the COVID-19 pandemic, who have braved the risk and the uncertainty to keep everyone else safe.
It's also a moment to consider the opportunities on the horizon for our movement and for our country.
Throughout the pandemic, CUPE has led the fight nationally to ensure we look after workers, families, and our most vulnerable. We fought to take profiteering out of the care of our loved ones by making long-term care public. We fought for universal child care to support young parents and women seeking to rejoin the workforce. We fought for paid sick leave so no worker has to choose between putting their coworkers at risk or putting food on the table.
Now comes the time to carry those fights into the ongoing federal election campaign. When it comes to recovering from the pandemic and creating the country we want, there's no question: a better country is on the ballot.
We have been hitting the phones and doorsteps in support of NDP candidates in our communities, and we could not be prouder to have several CUPE members and staff running as candidates alongside Jagmeet Singh and the federal NDP.
Canadians have lived through tough times and learned hard lessons in the past 18 months. We know it's time to strengthen our public services and the way we care for the young, the elderly, and the ill. And we know it's time for the ultra-rich - who got even richer because of the pandemic - to start footing their fair share of the bill.
As Canadians get ready to go to the polls in a few weeks' time, let's make sure they remember the dedicated workers and the invaluable public services that were there for them during the darkest months of the pandemic. On September 20, let's vote for a recovery that's focused on supporting workers, everyday people, and the planet by marking a ballot for the NDP.