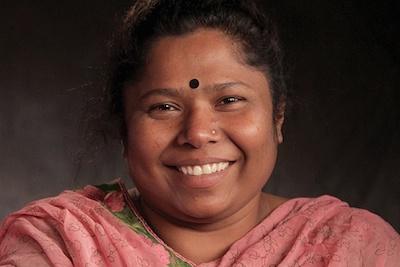 Kelti Cameron | CUPE International Officer
Kalpona Akter, started working as a garment worker when she was 12. She was fired at age 16 for trying to organize a union in her factory. Akter co-founded the Bangladesh Center for Worker Solidarity (BCWS) in 2001, where labour rights and leadership training is offered to garment workers.
A year ago, in April 2013, over 1,100 garment workers were killed and more than 1,600 injured when the Rana Plaza building collapsed in Bangladesh. Since this tragedy, consumers in North America and Europe have come to realize the real cost of fast (and cheap) fashion. The growing international attention to worker rights abuses in Bangladesh has increased pressure on the Bangladeshi government to reform its labour laws and allow garment workers the right to organize and bargain collectively for improved wages and working conditions.
The minimum wage for Bangladeshi garment workers hovers at $66 a month. This equals appro­ximately 40 cents an hour, the lowest minimum wage in the world. This wage fails to cover the cost of the minimum nutritional needs of even a single worker, let alone her family.
The BCWS has been providing support to the victims of the Rana Plaza disaster. They are lobbying for just compensation for all the victims of the disaster.