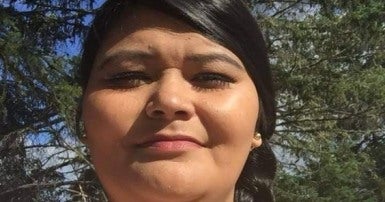 When the Viens report on the treatment of First Nations and Inuit people by the public service in Quebec was issued last year, it confirmed that they have often been the victims of discrimination when accessing public services. Joyce Echaquan's death Monday in a Joliette hospital serves as a terrible reminder that little has changed since then.
"All Quebeckers should feel deeply troubled by the treatment that Ms. Echaquan suffered. She had a right to receive care with dignity and respect, but she was treated instead like a second-class citizen. This story is a shock to the conscience," said Nathalie Claveau, President of the Indigenous council of CUPE Quebec.
"People in the community are absolutely right to denounce, to demonstrate and to demand an investigation to shed light on this troubling event. Moreover, the findings of such an investigation must lead concrete action. The tragic and untimely death of Joyce Echaquan, a mother of seven, must mark a turning point in relations with the First Nations of Quebec," added Patrick Gloutney, Secretary-General of CUPE Quebec.
"On behalf of the CUPE Quebec family, I wish to offer our sincere condolences to the family of Ms. Echaquan, the Atikamewk Community of Manawan and all Indigenous communities in Quebec, who share in the grief and horror each time an event like this occurs," added Benoit Bouchard.
Orange Shirt Day
Whether an ironic twist of fate or a heartbreaking historic reminder, today is Orange Shirt Day. All CUPE members are encouraged to honour the survivors of the Indian residential schools by wearing an orange shirt on September 30. This commemoration began with Phyllis Jack Webstad, herself a survivor of the Indigenous residential schools. When she was a child, Phyllis received a new orange shirt by her grandmother before she was taken to a B.C. residential school. The shirt was confiscated and destroyed by her teacher on the first day of classes. The story has come to symbolize the colonial assimilation goals of the residential school system