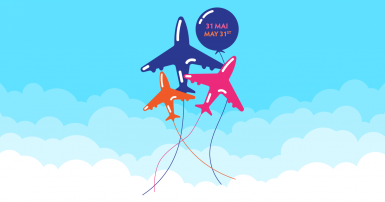 Like the restaurant and tourism sectors, the air transportation sector needs a predictable plan for the recovery and the resumption of its activities. CUPE Quebec is therefore requesting that a reopening plan be implemented for the industry.
"The federal government must reveal its timetable to reopen the borders and lift the travel restrictions without further delay," said Dominic Levasseur, vice-president of the air transportation sector at the CUPE Quebec office.
The air transportation sector has been seriously affected right from the start of the pandemic. Thousands of jobs have been lost in the past year. Flight attendants with Air Canada, Sunwing and Air Transat had no other alternative but to find new jobs, including several in vaccination clinics.
"The Government of Quebec also has a major role to play in this sector. It was one of the first to demand that the borders be closed, but now it must support our jobs and our industry, which are essential to the prosperity of the tourism industry in Quebec and the rest of Canada," added Levasseur.
On International Flight Attendant Day, CUPE Quebec is proud to represent these women and men. It wishes to thank its members for their resilience and commitment to the efforts made in numerous vaccination clinics to ensure that we emerge from this pandemic once and for all.